Prof. Carreiro and dr. Paret approach to Non Verbal Hypnosis goes beyond standard paradigms used by most hypnotists. Carreiro uses the hypnotic touch of Charcot, dr. Paret use the eyes fascination that lead to access to procedurale memories with a unique hypnotic efficacy. These are non verbal hypnosis techniques that optimize the mind, body and spirit relation.
Marco Paret, Antonio Carreiro and other International Trainers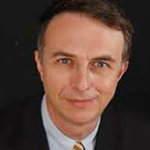 Dr. Marco Paret
Director of the International Institute of Hypnosis and Non Verbal Communication in Nice (ISI-CNV), international trainer with experience in 4 continents. During the course he will explain new techniques of hypnotic regressions and protocols for the resolution of negative emotions and stressful events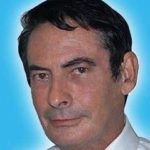 Prof. Antonio Carreiro
He is the most representative professor in Non Verbal Hypnosis and Regressions in South America. He is professor in Brasilian and USA Universities. During the congress he will explain his techniques of trauma resolution based on non verbal hypnosis.
Masterclass in Non Verbal Hypnosis and  (prof.  Carreiro), 11-12 December 2017 
Carrierian Non Verbal Hypnosis
Paretian Non Verbal Hypnosis
Mesmeric Polyvagal Technique
Non-verbal Hypnosis – How to Hypnotize With Body Language
Non-verbal and Regressive Hypnosis – Advanced Models
Regressive Hypnosis and Quick Induction Techniques
What questions to ask in Hypnosis: working on archetypes and unconscious
The Charcot Touch
Eyes Fascination Technique
How to talk to the Unconscious
Archetypes and Unconscious
Practice
 See some examples of Hypnosis you will learn at the course
See some examples of Hypnosis you will learn at the course
Participation fee – €299 instead of €690
Cosa include la quota
Training Course (Basic and / or Specialist)
Teaching materials
Scripts of Regressive Hypnosis (what to say in Hypnosis)
Exercises
Translation of international speakers
Certificate of Participation
Information and subscriptions:
europeenneuniversite@gmail.com